Best Inventory Control Practices to Help You Grow Business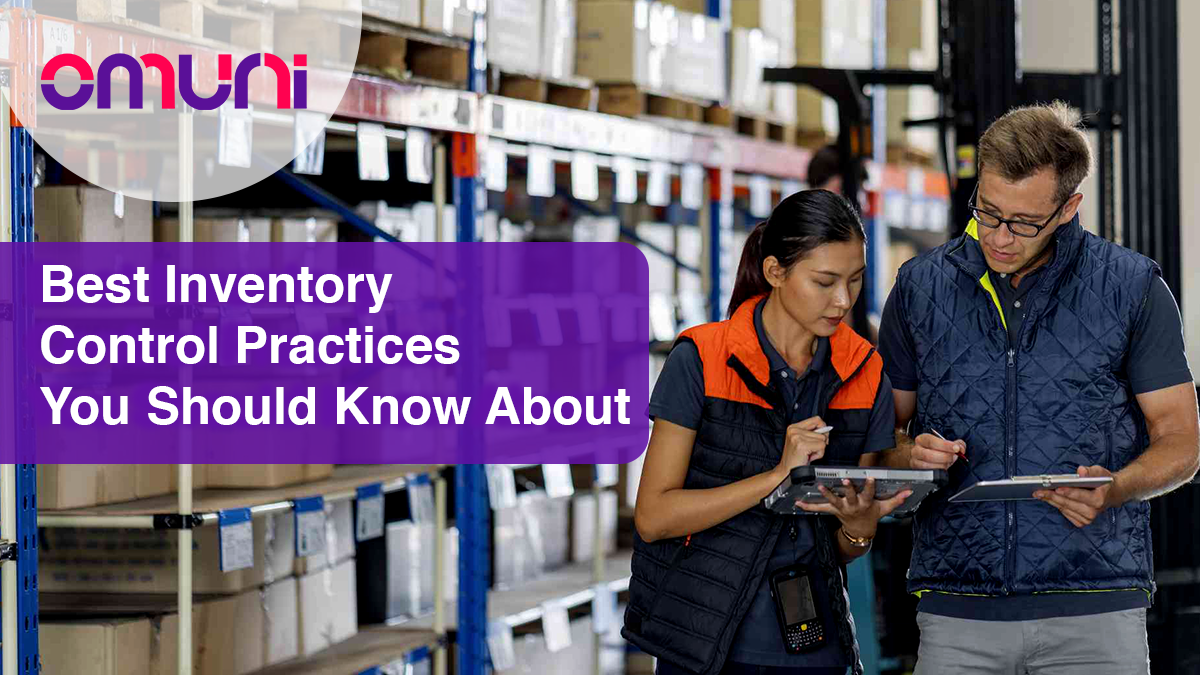 Whether you are a retailer or an eCommerce brand, you need to control inventory to ensure your business is running efficiently. You can streamline your supply chain with the help of technology and track inventory accurately. In this blog, we shall talk about what inventory control is. We will also discuss inventory control procedures you can adopt to grow your business.
What is Inventory Control?
Inventory control is the process of managing inventory levels and ensuring you always have enough inventory in hand to meet all your requirements. The process also involves managing the time the inventory is in stock to the time it is sold off to the customer. Here, the inventory's movement, storage, and usage are monitored.
Proper inventory checks can help ensure you reorder inventory only when there is a need, keeping your supply chain functions. You can take the help of software or systems to forecast your reorder points. Also, by automating the systems, you can be on top of your inventory level and eliminate human errors as well.
In all, the goal of inventory control is to maximize profits with the least amount of inventory sitting in the store or warehouse. You must achieve this without compromising on customer satisfaction.
Inventory Control Practices to Follow
Real-Time Inventory Tracking
With the help of automation, you can get accurate real-time inventory updates, which can help you make informed business and financial decisions. You can reduce operational costs and increase return on investment by having up-to-date inventory updates. Automatic inventory update is especially beneficial if you are selling on multiple channels. For instance, if you use Omuni as your omnichannel marketplace solution, you can get inventory updates across all channels and marketplaces in one place.
Consistent Labelling System
A consistent labelling system is imperative for better inventory control. It helps in identifying inventory in a better way. As such, if you have consistent SKUs, your team would be able to manage inventory efficiently. You can use RFID (Radio Frequency Identification) to identify individual products. Notably, not just for individual components or raw materials, RFID can also be used for finished stock and to track products throughout the supply chain.
Setting Up Reorder Points
Timely reordering is crucial for any business. You would never want your customers to empty-handed from your store. With inventory control software in place, you can set up inventory reorder points. These levels will alert you every time your inventory goes below the set level. Reorder points can be set for individual products or SKUs as well.
This will provide you with better control over your lead time and inventory. Lead time is the time between an order placed to replenish inventory and when it is received. Also, you won't be worried about when to reorder inventory, the system will alert you.
ABC Analysis
One perpetual strategy that you can adopt is ABC analysis. Here you classify your products into three categories based on their consumption value. This helps identify the time frame in which a specific inventory is consumed.
A category is for the items that are consumed faster. The return on these items is less and so is the risk.
B Category is for items that have less consumption value than A but are higher than C.
C category products have the lowest consumption value. There is a high risk in stocking this category of items, but the returns are high.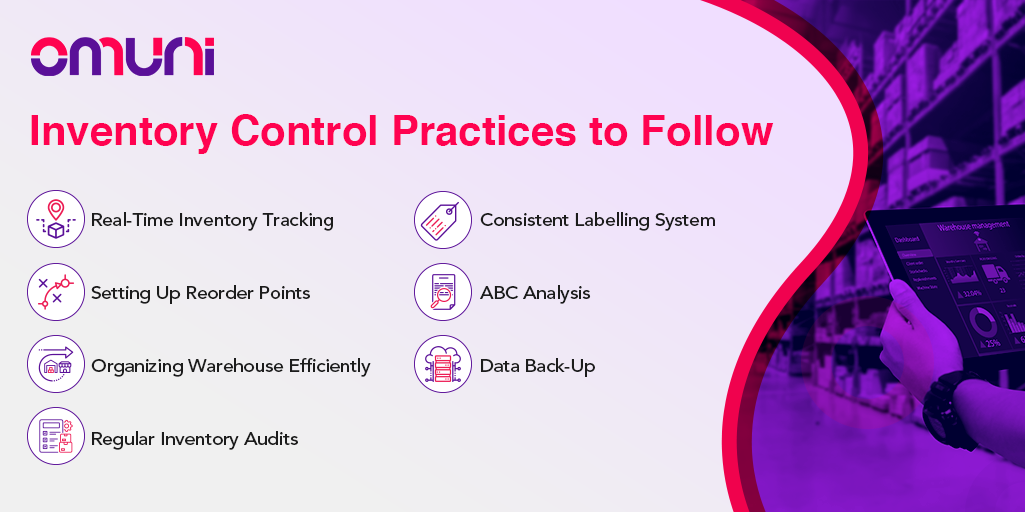 Organizing Warehouse Efficiently
It is imperative that you organize your warehouse efficiently with easy access to all products. All your products must be properly labelled. Thus, your workers will save time in searching for items. With inventory management software, your inventory will be logged into the system right when it arrives at your warehouse.
You can take the help of automated systems such as barcode scanners and auto-generated shipping labels to streamline your process. Also, carefully plan the warehousing so that your team can pick orders efficiently. You can place the most-selling items nearest to the packing stations or group frequently ordered together products.
Data Back-Up
Always store your data centrally for everyone to have access. Also, it is crucial that you always have a backup of all of your data to ensure you never lose it due to system failure. Loss of data can be catastrophic for your business as you would never know which items and how many you sold in a day, how many orders you need to fulfil, and if you need to reorder inventory.
A cloud-based software system will take a backup of your data on a regular basis automatically.
Regular Inventory Audits
Even with an inventory control system in place, you need to perform regular inventory checks for human errors, theft, and spoilage.
Omuni – Your Best Retail Enablement Platform
India's leading omnichannel retail enablement platform, Omuni helps Indian brands in seamless online and offline commerce. With Omuni's operating system, you can conveniently consolidate inventory from all stores and touchpoints to offer your customers a seamless purchasing journey to your customers. To know more about how you can control inventory better with Omuni, schedule your demo today.
Takeaway
Effective inventory control is crucial for any business to run successfully. It helps in optimizing your cash flow and reducing operational costs as well.