Inventory Control Procedure You Should Know About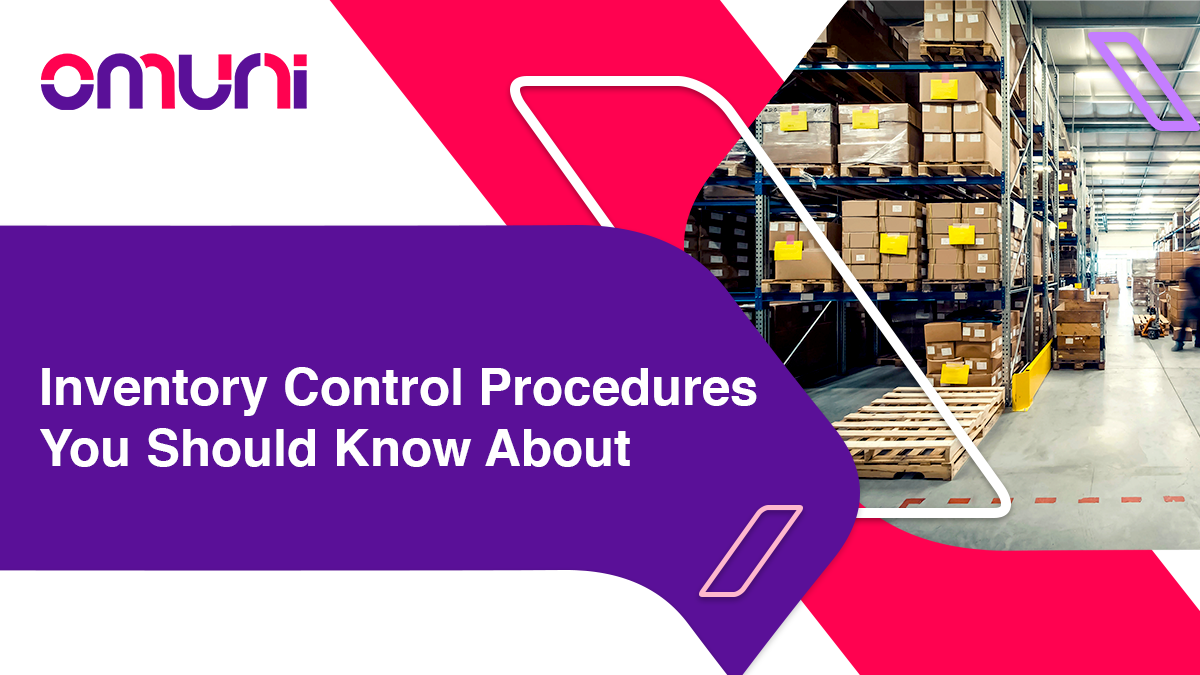 Inventory control is an essential aspect of a business. However, it is a complex process. No one can manage their business well if they don't know what they have sold and what is left in their stock. This might also mean that you will not be able to fulfil your orders on time, leading to a bad market reputation.
To help you with this, we will discuss top inventory control procedures in this blog. So, let's get started without further ado.
What Is Inventory Control?
Inventory management, also known as inventory control, is managing a company's stock and ensuring sufficient stock levels. The process includes managing ordered stock, stock present in the storage, and movement of stock within the warehouse or across warehouses. Inventory management is critical to run a successful business.
Therefore, it is crucial to have an inventory control system to track and maintain inventory. The system will help manage and integrate inventory purchasing, receiving, shipping, and warehousing into a single system for better control. Also, with the inventory control system, you reduce the chances of human-made mistakes, which might be time-consuming and expensive.
With an inventory control system, you always have access to all inventory-related data – how much inventory you have, where is it placed, and when you need to restock. All businesses, ranging from small to big, need to maintain their inventory for efficient business operations.
Top Inventory Control Procedures
Every business applies different inventory control procedures. However, all of them have the same target. Here, we are listing down common inventory control procedures to help you manage inventory efficiently.
Optimized Inventory
Optimizing and forecasting inventory is crucial to ensure you always have an adequate amount of inventory at all times. You can also make a list of products that sell faster than others and always maintain adequate stock, regardless of the season. For this, you can follow sales rates and market trends.
Prioritizing Location & Stock Accessibility
When you store inventory, ensure your stocks are well-organized and accessible to everyone. Also, all staff members must know where the stock is placed in the warehouse. This reduces the time for them to locate and find products. This leads to an efficient order fulfillment process.
Schedule Cycle Count
Cycle counting is a crucial aspect of inventory management. However, most businesses count inventory once in a while and not regularly. This can lead to inaccurate results in the long run. The ideal interval for inventory counting is weekly or biweekly.
Cycle count will help monitor the inflow and outflow of inventory in a better way and give you better inventory control.
Establish Proper Floor Layout
With an established floor layout plan, the staff can place and locate stock conveniently. It will help them move faster and more efficiently. Also, with a detailed floor plan, you can optimize the warehousing place and use it at its best capacity.
Offers Discounts on Unsold Stock
Try to sell items that have been in the warehouse for a long time by offering discounts and promotions. This will help free up some space in the warehouse where you can stock other items. Additionally, discounts and other such offers can help increase customer satisfaction.
Product Labelling
When your inventory arrives, label it properly for easy recognition. The labels must have the product name, quantity, and description. You can colour-code them as well for easy identification.
Check Stock After Delivery
As and when the stock arrives, check inventory to confirm the delivered merchandise is correct in terms of quantity, quality, etc. This will help avoid filling the warehousing space with unnecessary or spoiled items.
If you have received any spoiled or unordered inventory, you must return it as soon as possible. This will help avoid situations where you will have excess inventory in your system while the real stock would be less.
Dispose Of Expired Products
You must keep an eye on the product expiration dates. This way, you can get rid of them before their expiry by offering discounts and offers. Also, in case of product expiration, you must dispose of them to avoid selling them by mistake.
Conclusion
The frustration of back-ordered or out-of-stock items is the top reason for bad customer service. Many reports suggest consumers stop buying from a brand because of bad customer service. An efficient inventory control procedure will lead to your business's optimum stock level and health check. It will also help satisfy your customers and their needs.
Effective inventory management is critical for a business's growth. It helps in reducing resources used in inventory management and optimizing cash flow. You can take the help of inventory management software to get visibility and control over the stock. Besides, you can also take the help of the inventory control procedures we have discussed above to access complete control over inventory in real-time.