Omnichannel Experience for Your Customers: Guide to a Successful Business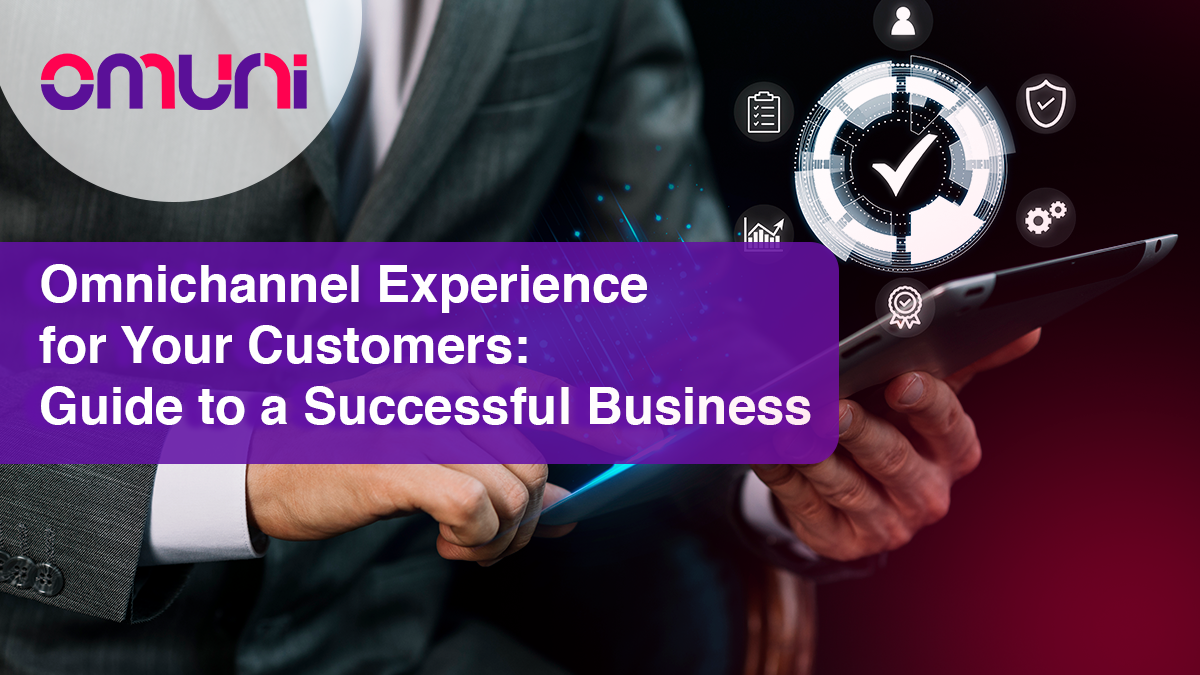 As customers are becoming more tech-savvy, businesses are looking for new ways to engage with them. They can now interact with them in unprecedented ways – they can connect with them through traditional and new, online channels. There is a need for businesses to offer an omnichannel experience to their customers.
This blog will discuss omnichannel experience and how it can benefit your business.
What is Omnichannel Customer Experience?
Omnichannel experience is a business strategy where the company offers products, services, offers, and support services on all channels and platforms. Omnichannel experience is often mistaken for multichannel selling.
In multichannel, the customers are given different sales channels to interact with, but they can make a transaction through a single channel only. However, in an omnichannel strategy, customers can use several channels to complete a single transaction. All channels are integrated to give customers an omnichannel retail experience.
For instance, a seller S uses multiple sales channels to sell products – an offline store, a website, and accepting orders via calls. A buyer B goes to the store, looks for the product and leaves. He then visits the brand website and compares the prices. He finds out that the website offers products at a reasonable rate, so he decides to buy from the website. He creates an account on the website and adds products to the cart. When he is about to pay, he finds out that the physical store offers customization on the product. He visits the store and gives them his mobile number and email id. Since the store offers omnichannel selling, the sales representative is able to pull data from his cart easily. B then confirms and places his orders.
In this example, B used multiple sales channels to complete one transaction. This is an example of omnichannel experience.
Benefits of Offering Omnichannel Experience
Omnichannel experience helps reach customers at every point of their journey – to help them with all the information they need. This positively impacts customer interactions and helps achieve greater customer engagement. Adopting an omnichannel strategy has the following benefits on offer:
Customers' Convenience
Customers get an enhanced experience with more choices on offer. As you integrate multiple channels, customers get multiple channels to interact with. And the best part of omnichannel is that customers can resume their journey on a new channel from where they left off on the previous channel. This provides them a unified experience with your brand.
Customer Retention
Omnichannel experience helps in improving customer retention and business revenue. Consumers interacting with multiple brand channels have higher chances of buying than single-channel users. Also, consumers interacting with numerous channels help increase brand identity as well.
Broader Serviceable Audience
With an omnichannel presence, you can cater to a broader customer base. Some customers like to interact with a particular channel. Some like to purchase via online sales channels, while others like buying from an offline store only. So, the greater number of channels you are present on, the variety of customers you can serve.
Data Collection
As customers go through different journeys on multiple channels, Omnichannel provides an opportunity to collect data. You can use data to understand your customers better and solve their problems. You can also improve your offerings to meet their needs better.
Is Omnichannel Strategy Right for You?
Deciding whether to adopt an omnichannel strategy or not is a big step. Adopting an omnichannel strategy is generally not advisable for new businesses. It is vital that you must have settled in properly to be able to offer your customers an omnichannel experience. Take time to judge your sales numbers and ask yourself if your customers need a multichannel experience for a smooth buying experience. Answering all these questions will help you determine if an omnichannel strategy is right for your business.
How Can Omuni Help?
Consumers are now more focused on convenient shopping. They are looking for a unified shopping experience where they can shop anything, anywhere, and at any time. Omuni helps you offer your customers a pleasant customer journey where they can shop from your brand using their most preferred touchpoint. With Omuni, you can convert your store into an experience center, giving your customers the best experience with your brand. Schedule a demo today to know more.