What is a Retailer? Meaning, Role, and Types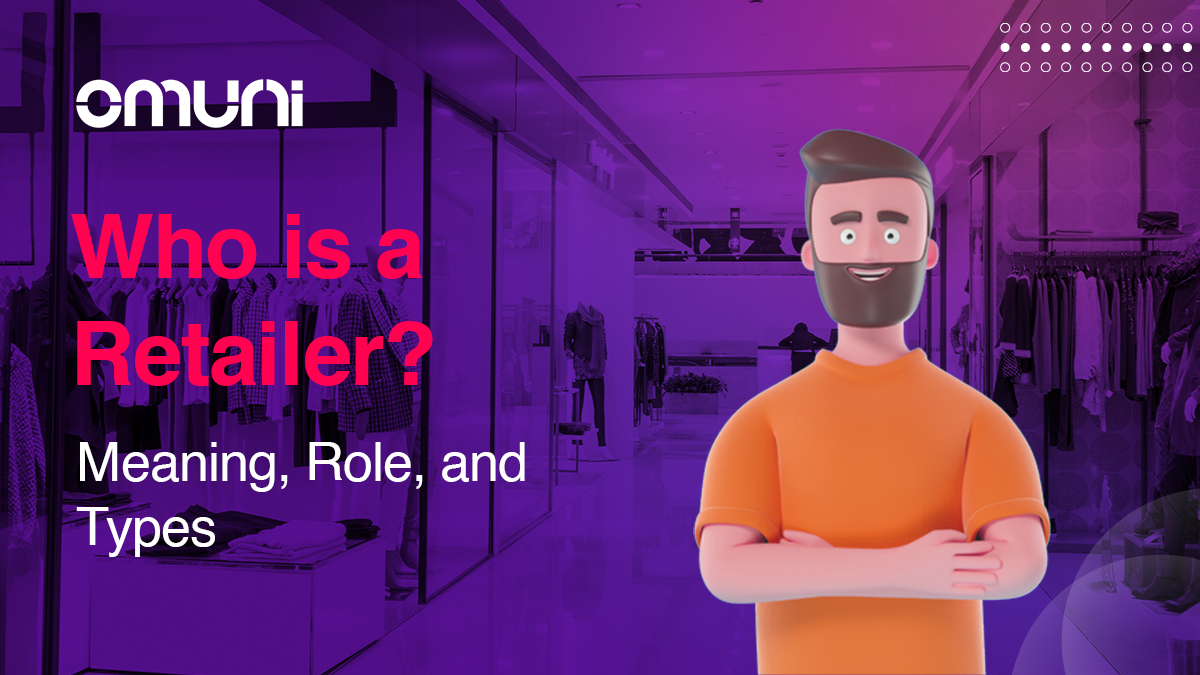 The retail industry is ever-evolving and has witnessed a sea of changes, especially after the pandemic. Today, the function of the retailer has evolved and has to do things which weren't under them. However, the basic function of the retailer has always been to be the final link of the distribution chain that directly deals with the customer.
In this article, we will discuss what a retailer is, its roles in the distribution chain, and its types depending upon the nature and size of the retailer.
What is a Retailer?
A retailer is an individual or an entity that sells products in small quantities directly to customers for the purpose of consumption rather than reselling. Retailers act as intermediaries between manufacturers and consumers, purchasing bulk to sell fewer products at marked-up prices.
Manufacturers constitute the first step in the retail mechanism, as they create goods from raw materials and tools. Retailers can buy their goods from wholesalers or directly from manufacturers. Wholesalers are stockists; they stock many goods and sell them to retailers at low prices. Retailers then resell these items to end users for profit.
The main aim of retailers is to satisfy their customers by fulfilling their expectations and providing exceptional service. For this, they set up big stores in malls and markets to curate different types of products and make them available to customers.
The Role of Retailer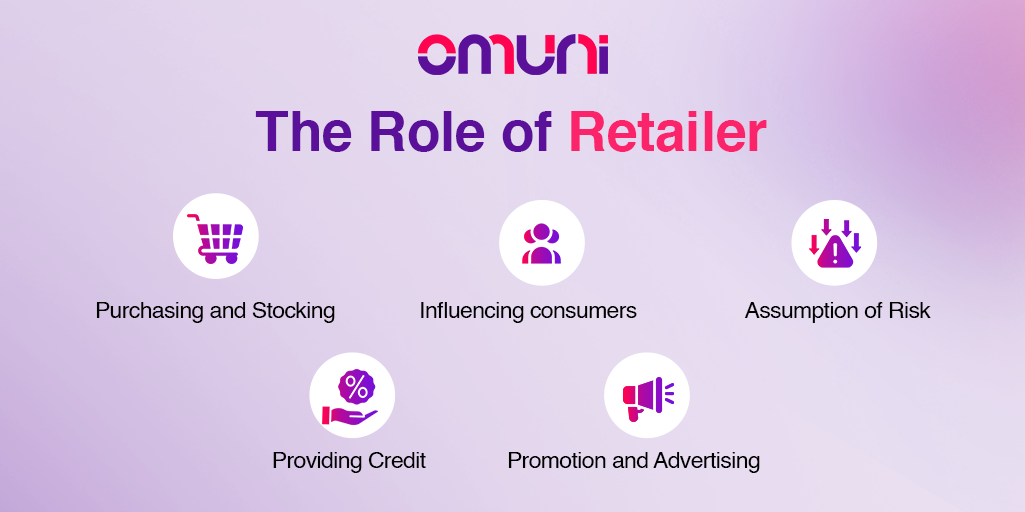 Retailers play an important role in modern business, efficiently linking producers with consumers. As a result, retailers play an important role in stimulating economic growth and employment creation. Apart from this, they also ensure product promotion and brand recognition.
#1 – Purchasing and Stocking
Retailers need to curate and stock different kinds of products to avail them for their customers. They need to ensure that the product is in good condition before selling it and, at the same time, provide customers with a positive shopping experience to keep them returning for more.
#2 – Influencing consumers
Customers place their trust in retailers. This allows retailers to convince customers to purchase a particular product. Retailers can upsell and cross-sell products by influencing their customers. Retailers should also be aware of the value offered to their customers and communicate it to them.
#3 – Assumption of Risk
Being the final participant in the supply chain, retailers must delve into many risks, such as inventory deterioration, changes in trends, technological changes, stockouts, etc. Also, even after having enough inventory, retailers may have to send back products because of some defects, resulting in losses.
#4 – Providing Credit
Retailers provide products to their customers on credit for holding their customers for a long time. For instance, local convenience stores provide customers with monthly credit and help them deliver essential items.
#5 – Promotion and Advertising
Retailers are the ones who also need to market and promote their products by providing certain offers and discounts. Retailers push products by placing hoardings, flyers, and billboards to invite customers to their stores.
Types of Retailers
Depending upon their services and the kind of market they serve, there are many types of retailers:
Departmental Stores
Department stores, as retailers, sell various goods, from clothing to electronics to home goods. The department stores are often located in shopping malls and carry a high-end feel. Examples of department stores include Big Bazaar, Lifestyle, Shopper Stop, etc.
Supermarkets
Supermarkets are establishments that sell primarily groceries and household goods. They are frequently found in urban areas and provide a wide selection of goods, such as groceries, meat, dairy, and baked items. Examples of supermarkets include D-Mart, More, Walmart, etc.
Speciality Retailers
Speciality stores are the ones that keep only one type of product, such as toys, pet supplies, video games, etc. These stores have a more specialised product selection than department stores or supermarkets. Examples include GameStop, Apollo Pharmacy, Music World, etc.
Convenience Stores
Convenience stores are usually open 24 hours, seven days a week, and sell very few products, such as snacks, drinks, ready-to-eat meals, etc. Examples of convenience stores include Seven-Eleven, 24-Seven, Spencers, etc.
Conclusion
Retailers are an important part of the whole supply chain model as they are the ones who face the customers and work as an intermediary for manufacturers. Today, retailers need to maintain a variety of products for their customers and undertake things that were previously not their responsibility. However, the main aim of retailers is to satisfy their customers by fulfilling their expectations and providing exceptional service.